We are proud to announce that Kiratech is one of the 50 companies selected in Europe to participate in EU Gateway | Business Avenues mission about Information & Communication Technologies, that will take place from 25 to 30 June 2018 in Singapore and Thailand.
The mission will consist in travelling to Singapore and Thailand in order to expand our knowledge of the Asian market, to find new business partners, investors, possible customers and to spread our Cloud, Security and DevOps solutions proposition also in Asia.
In Singapore we'll have the chance to present our products and technologies, especially the dedicated to enterprises to help them in their digital transformation journey ones, to an audience of potential business partners and customers at NXTAsia, a part of ConnecTechAsia.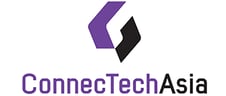 ConnecTechAsia is a mega event (last year it drew over 40.000 attendees) dedicated to the worlds of Telecommunications, Broadcasting and Emerging Technologies and reflects the pulse of Asia today.

NXTAsia is a part of this event, and will spotlight emerging technologies and enterprise solutions, including AR/VR, Big Data, Cloud, Cybersecurity, Internet of Things (IoT), Robotics and Artificial Intelligence.
If you can attend NXTAsia and you are interested in receiving further information about our services or solutions, you'll be welcome to visit our booth!
Once our Singapore's mission is done, we'll pack all our stuff and luggages and we'll immediately fly to Thailand, where we are going to attend two days of business-to-business intensive meetings.
We are looking forward to starting this exciting adventure!
Follow us on our social networks and stay updated on the progress of the business mission!