Fill in the form
and Download the Free Guide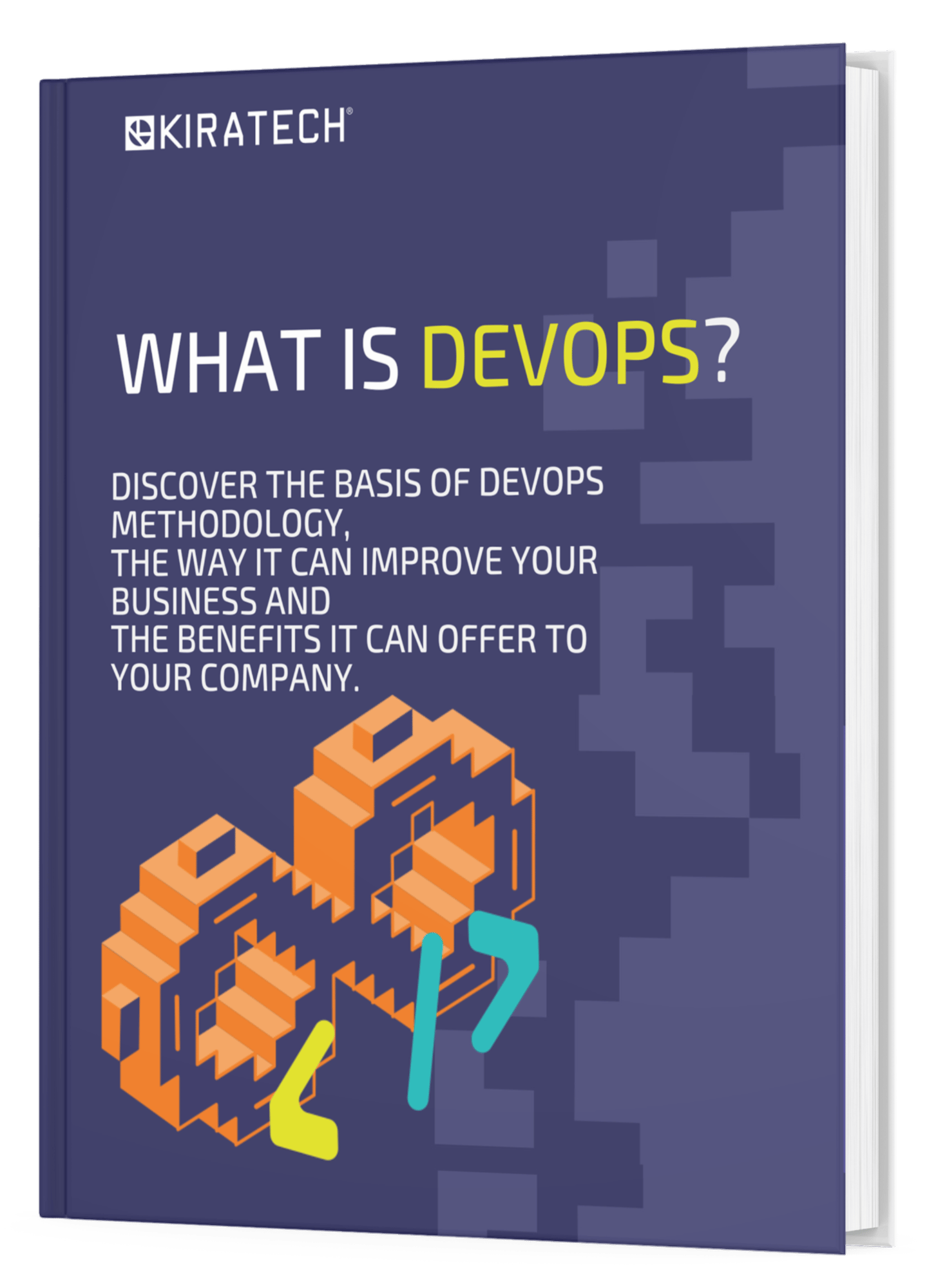 How can we make application Releases Faster?
How can we keep up with the different releases?
How can we solve most of the problems that start having effects on end users?
The answer to all these problems comes unanimous from the software world, with the name of DevOps, a methodology that is spreading not only to the IT field, but also to the entire organization.
A large number of companies have already started their journey to DevOps and many others have in plan to implement it as soon as possible, it doesn't matter if they are small start up, medium-sized businesses or giants corporate.
On the other hand in Italy, where Kiratech headquarters are localized, we still have a large number of companies where IT managers don't know DevOps methodology or have just heard about it: in these cases they cannot see the real benefits and they struggle to implement it in the company.
For all the reasons above we've created this complete guide to explain what DevOps methodology is, what are its benefits and how to begin to adopt it in the company, to streamline processes ensuring effectiveness and efficiency to customers.
ABOUT US
Kiratech provides high-level Consulting & Training, reselling the best tools that help Enterprises in the Digital Transformation Journey.
For more than 10 years Kiratech has been selecting the best technologies and methodologies to be implemented in Companies in Cloud, DevOps, and Security fields.