OUR partners
DevOps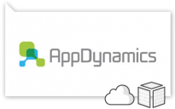 [fa icon="plus-square"]

Appdynamics
AppDynamics is the Application Intelligence company. With AppDynamics, enterprises have real-time insights into application performance, user performance and business performance so they can move faster in an increasingly sophisticated, software-driven world. AppDynamics' integrated suite of applications is built on its innovative, enterprise-grade App iQ Platform that enables its customers to make faster decisions that enhance customer engagement and improve operational and business performance. AppDynamics is uniquely positioned to enable enterprises to accelerate their digital transformations by actively monitoring, analyzing and optimizing complex application environments at scale. For more information, visit the website www.appdynamics.com.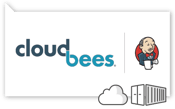 [fa icon="plus-square"]

Cloudbees
CloudBees (www.cloudbees.com), the Enterprise Jenkins Company, is the continuous delivery (CD) leader. CloudBees provides solutions that enable DevOps teams to respond rapidly to the software delivery needs of the business. Building on the strength of Jenkins, the world's most popular open source continuous delivery hub and ecosystem, the CloudBees Jenkins Platform provides a wide range of CD solutions that meet the unique security, scalability and manageability needs of enterprises. The CloudBees Jenkins Platform supports many of the world's largest and most business-critical deployments.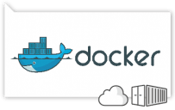 [fa icon="plus-square"]

Docker
Docker is an open platform for developers and system administrators to build, ship and run distributed applications. With Docker, IT organizations shrink application delivery from months to minutes, frictionlessly move workloads between data centers and the cloud and can achieve up to 20X greater efficiency in their use of computing resources. Inspired by an active community and by transparent, open source innovation, Docker containers have been downloaded more than 5.4 billion times and Docker is used by millions of developers across thousands of the world's most innovative organizations. Please visit www.docker.com for further information.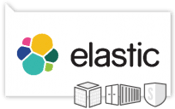 [fa icon="plus-square"]

Elastic
Elastic is the world's leading software provider for making structured and unstructured data usable in real time for search, logging, security, and analytics use cases. Founded in 2012 by the people behind the Elasticsearch, Kibana, Beats, and Logstash open source projects, Elastic's global community has more than 80,000 members across 45 countries, and since its initial release. Elastic's products have achieved more than 100 million cumulative downloads. Please visit www.elastic.co for further information.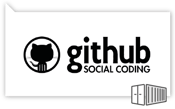 [fa icon="plus-square"]

GitHub
GitHub is how people build software. With a community of more than 14 million people, developers can discover, use and contribute to over 25 million projects using a powerful, collaborative workflow. Whether using GitHub.com or your own instance of GitHub Enterprise, you can integrate GitHub with third party tools, from project management to continuous deployment, to build software in the way that works best for you.
Please visit www.github.com/about for further information.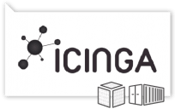 [fa icon="plus-square"]

Icinga
Icinga is a resilient, scalable and extensible open source monitoring and metric system based on a new object-based, rule-driven configuration which checks the availability of your resources, notifies users of outages and provides extensive BI data.
Some of the many features of Icinga include:
Monitoring of network services (SMTP,POP3, HTTP, NNTP, PING, etc.)
Monitoring of host resources (CPU load, disk usage, etc.)
Simple plugin design that allows users to easily develop their own service checks
Parallelized service checks
Ability to define network host hierarchy using "parent" hosts, allowing detection of and distinction between hosts that are down and those that are unreachable
Contact notifications when service or host problems occur and get resolved (via email, pager, or user-defined method)
Ability to define event handlers to be run during service or host events for proactive problem resolution
Automatic log file rotation
Support for implementing redundant monitoring hosts
Optional classic web interface for viewing current network status, notification and problem history, log file, etc.
Optional new Icinga web interface based on Icinga Core, IDOUtils, API using a modern and refreshed web 2.0 GUI showing current states, historical information, using cronks and filters, creating reports with multilanguage support
Please visit www.icinga.org for further information.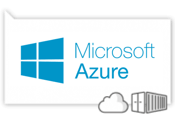 [fa icon="plus-square"]

Microsoft Azure
Microsoft Azure is a growing collection of integrated cloud services that developers and IT professionals use to build, deploy, and manage applications through our global network of datacenters. With Azure, that supports a broad selection of operating systems, programming languages, frameworks, databases, and devices, you get the freedom to build and deploy wherever you want, using the tools, applications, and frameworks of your choice. Please visit www.azure.microsoft.com for further information.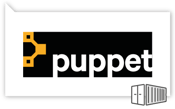 [fa icon="plus-square"]

Puppet
Puppet Enterprise is the leading platform for automatically delivering, operating and securing your infrastructure – no matter where it runs. With Puppet you know exactly what is going on with all your software. And you get the automation needed to drive change with confidence.
The result: you can deliver more software faster than ever, while maintaining quality, security, and compliance.
Please visit www.puppet.com for further information.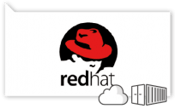 [fa icon="plus-square"]

Red Hat
At Red Hat, we connect an innovative community of customers, partners, and contributors to deliver an open source stack of trusted, high-performing technologies that solve business problems. We're a billion dollar S&P 500 company offering solutions from Linux to middleware, storage to cloud, together with award-winning global customer support, consulting, and implementation services. It's rewarding to work at a well-established, mission-driven company. You get the freedom, autonomy, and responsibility to impact a company that is changing the technology industry. We hire creative, passionate people who know how to create opportunity and make a difference.
Please visit www.redhat.com for further informations.
Are you looking for an introduction to DevOps Methodology? Discover what is DevOps, the way it can improve your Business and the benefits it can offer to your company:
Kiratech provides high-level consulting & training, and resells the best tools that help Enterprises in the Digital Transformation Journey. For more then 10 years Kiratech has been selecting the best technologies and methodologies to be implemented in Companies in DevOps, Cloud, Big Data Analytics and Security fields.